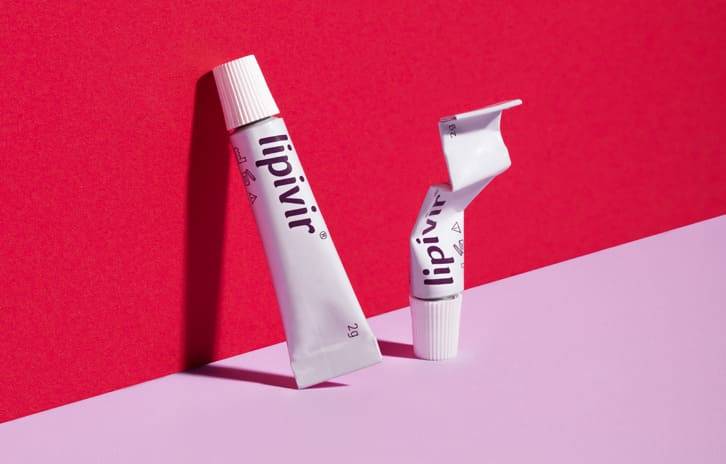 Reducing Cold Sore Outbreaks
lipivir® is the new lip gel product that gives your lips the care they deserve and can reduce
the frequency of cold sores. Because looking after your lips is the best way to prevent unsightly and painful blisters. Now you can count on lipivir®.
Proven to prevent cold sores

Provides relief & comfort
Reduces regular outbreaks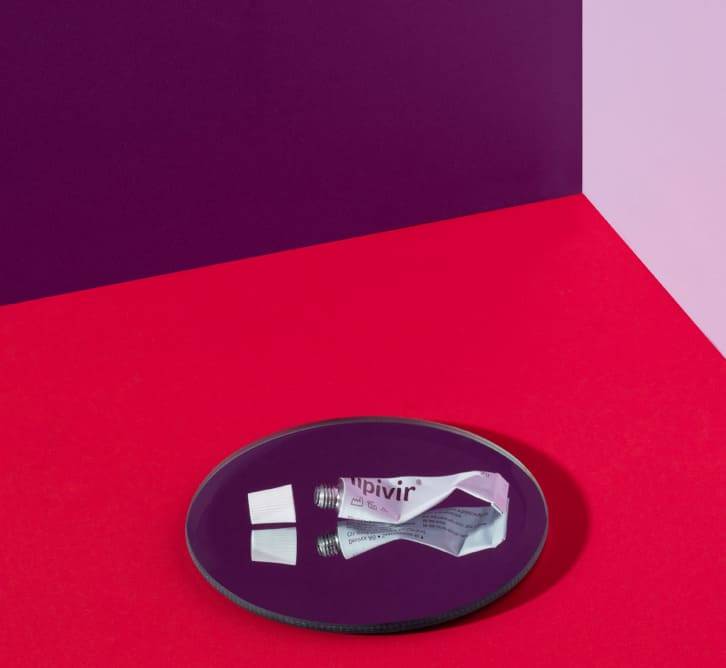 Put simply, lipivir® builds a barrier - an internal barrier against the viral signalling that causes cold sores.

Read all about how lipivir® works and its ingredients here!


How to use lipivir® to prevent cold sores
Apply lipivir® to cold sore
Use a pin-sized drop of lipivir® gel and apply to the lip line and cold sore-prone area. Wait 1 minute before applying your favourite lip balm, skincare or makeup.
lipivir® is a prevention product and only needs to be applied up to twice a day to keep you covered: once in the morning and evening. Making it hassle-free.
You can easily use your daily cosmetics, like make-up, lip balm or lipstick when applied shortly after lipivir®. Keep up with application to keep cold sores at bay.
Don't just take our word for it, here's what our customers say about Lipivir.
I have been using Lipivir for around 6 months now and I would have had at these two or three coldsores by now ... i can say hand on heart this product is a game changer... not one coldsore since using lipivir I would highly recommend.
Cannot recommend this enough. I was skeptical but really impressed with how effective it is. Have only been using it for three days and foolishly forgot to apply the gel yesterday then I felt the dreaded tingle and swelling on my bottom lip. I quickly applied the gel which immediately eased the pain, reduced the swelling and stopped the cold sore from developing.
I decided to give it ago that was roughly
2 years ago and have never looked back. Buy this cream, you will not be disappointed. Best cream ever to keep those painful horrible cold sores away.
P.S the tube is small but trust me you only need a bit. It lasts a long time and works!!
I've suffered since a teenager, now 58. This stuff really works. Best thing I've ever used and believe me I've tried everything including prescription medication too. Totally recommend lipivir to any sufferers!
Sun is a huge trigger for my cold sores and I had 3 in one month! Got this not having high hopes but since using it every day for 5 weeks I've not had one since even though I've been sunbathing. Absolute game changer, will be ordering more so I'm never without it
I have been suffering from cold sores for many years and no prescribed or on the counter product helped me like Lipivir has done! I did not feel any bad reaction or sensitivity and my lips feel smooth and soft! Totally an amazing product!!
lipivir® has no known side effects, as PEGs are considered harmless, and is approved as a medical device.








Frequently Asked Questions
How do i apply the Lipivir®?
Use a pin-sized drop of lipivir® gel and apply to the lip line and cold sore-prone areas once in the morning and evening. After waiting 1 minute you can apply your favourite moisturizing lip balm, skin care or makeup.
WHAT IS LIPIVIR® MADE OF?
A proprietary mixture of polyethylene glycols (PEGs). Visit our 'About Us'page for a full breakdown of how lipivir® works.
HOW MUCH LIPIVIR® SHOULD I APPLY?
All you need is a small, pin-sized drop of lipivir® per application, once in the morning and evening.